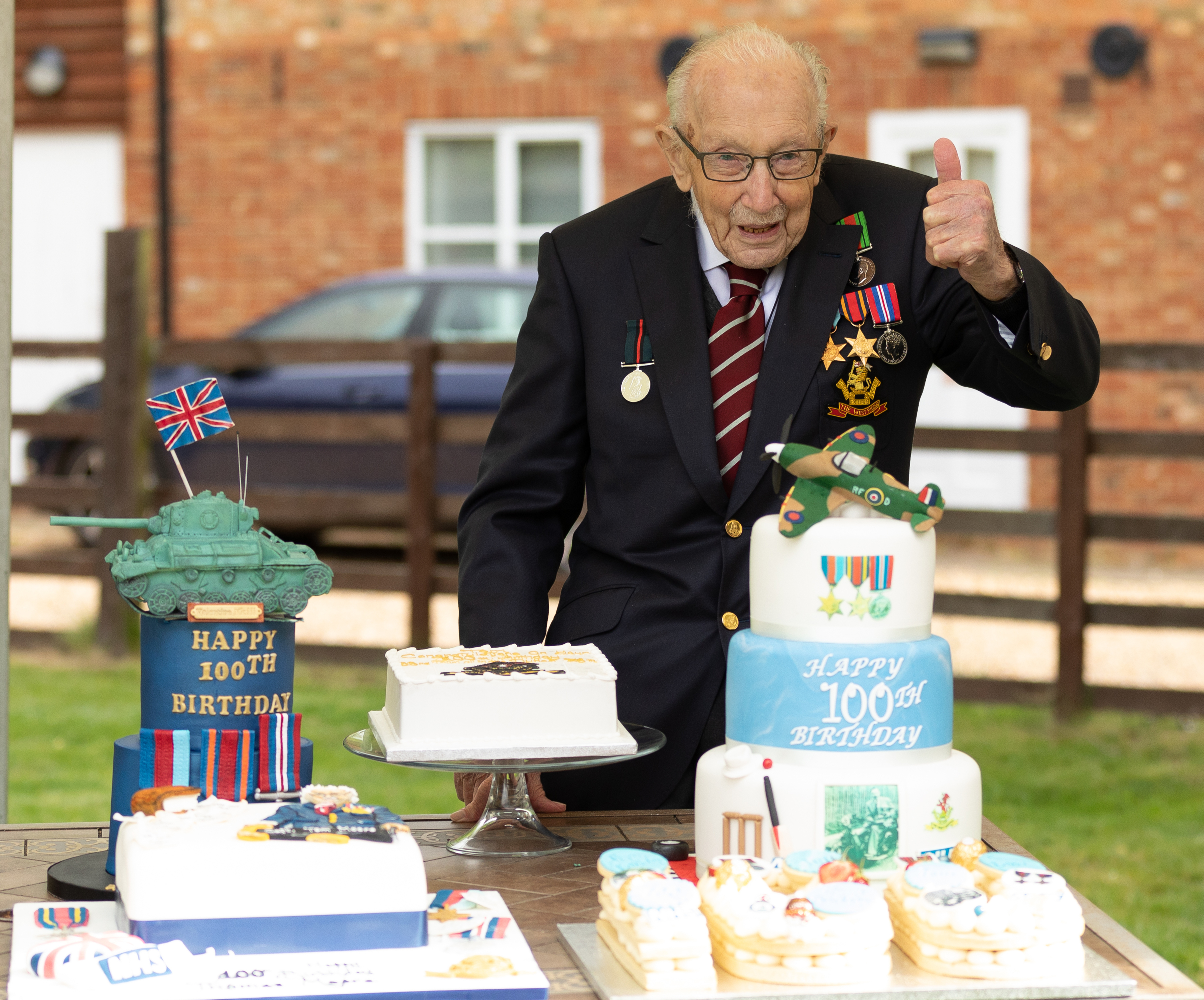 Moore, who raised almost £33 million ($45 million, 37 million euros) for health service charities, died in hospital in southern England on Tuesday morning after testing positive for coronavirus last week.
A Kent Fire and Rescue Services spokesman said: "Our thoughts are with Captain Sir Tom Moore's family". He was three months shy of 101 at the time of his death.
Not just us but the whole community here and round the world wish the family well.
Captain Tom Moore was knighted by the Queen in the wake of his fundraising efforts.
"The a year ago of our father's life was nothing short of remarkable". "In the dark days of the Second World War he fought for freedom and in the face of this country's deepest post war crisis he united us all, he cheered us all up, and he embodied the triumph of the human spirit".
"Her Majesty very much enjoyed meeting Captain Sir Tom and his family at Windsor a year ago", a Buckingham Palace spokesperson told ABC News.
The 100-year-old captured the attention of the globe when he raised $57 million in the run-up to his birthday by completing 100 laps of his garden in Marston Moretaine, north of London, with the help of a walking frame. "He was a great British hero that showed the best of our country".
Deputy Speaker Nigel Evans said he "brought joy to the nation".
Chancellor Rishi Sunak wrote: "A proud Yorkshire man".
Oil prices extend rally as producers restrain output
China National Offshore Oil Corp. said the nation's lofty climate goals won't interrupt its program to raise oil and gas output. While supply is still tight at the start of 2021, the bank sees all that changing by August of this year.
"May this remarkable man rest in peace". "Britain has lost a hero".
Labour leader Sir Keir Starmer tweeted: "This is incredibly sad news".
Among those paying their condolences were Premiership football clubs and pop stars alike.
Captain Tom Moores family had set up a fund-raising drive to support health workers caring for coronavirus patients, as a way to thank doctors and nurses who treated him for a broken hip.
He had not been vaccinated against COVID-19 because of the other medication he was taking due to pneumonia.
"We have been working with Captain Tom to create positive impact around causes close to his and the families hearts, from combating loneliness to championing education and equality and of course supporting the incredible NHS carers and frontline workers whom he held in such high regard".
His record-breaking fundraising went towards charity organisation NHS Charities Together, which said the money has helped patients, their families and carers during their most isolated and stressful moments throughout the pandemic.
Captain Tom is survived by his daughters Hannah and Lucy, and four grandchildren.