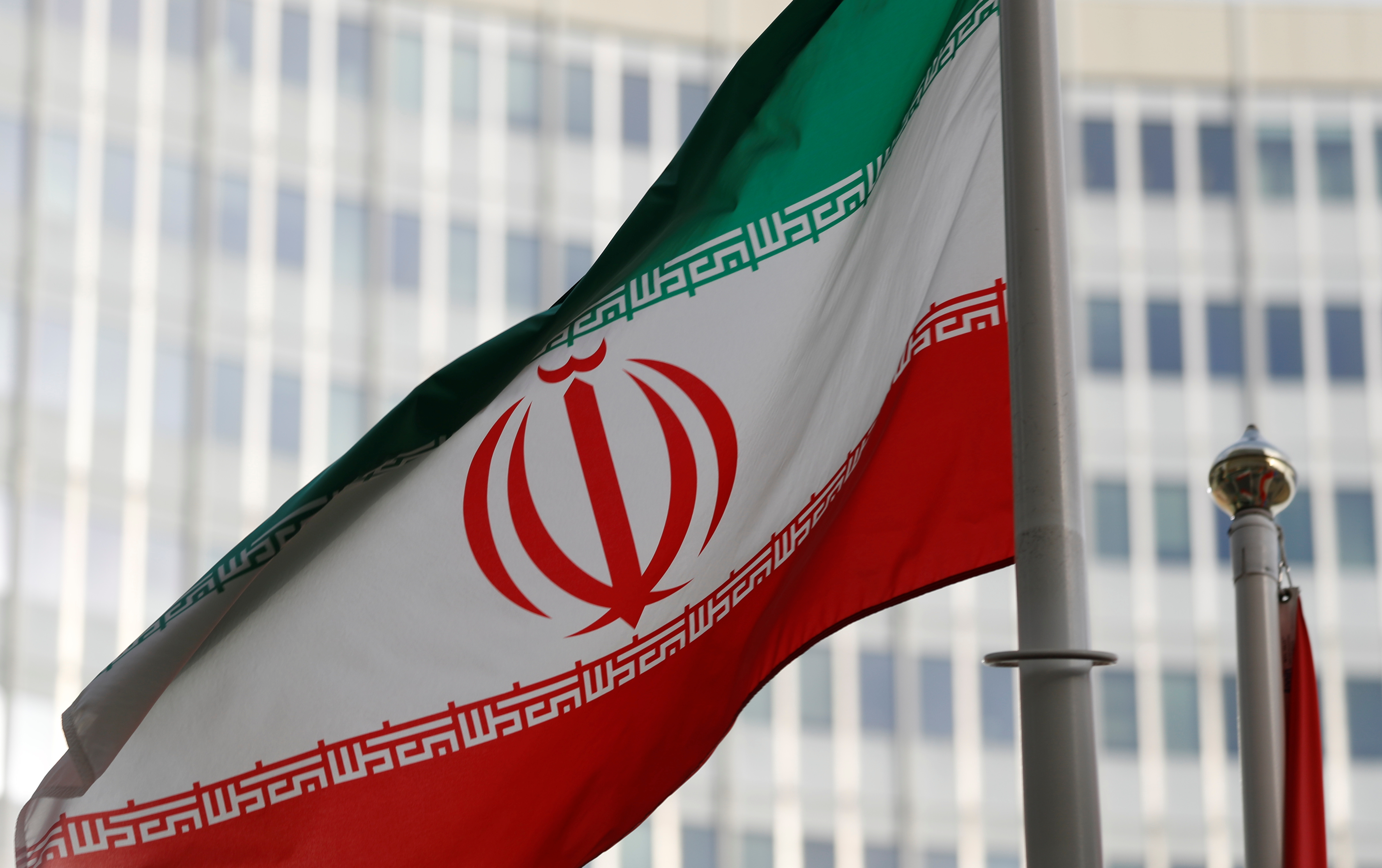 Still, reports have surfaced over the years of al-Qaeda operatives hiding out in Iran.
Trump spent much of his tenure advancing a "maximum pressure" campaign against Iran, seeking to force Tehran's hand by enacting sanctions against the Islamic republic at a dizzying pace.
Reports have suggested that the latest stance taken by the Trump administration is an attempt to further escalate tensions between the U.S. and Iran, as well as tap the 2001 Authorization of Use of Military Force, which may clear Washington to use force against Iran if al-Qaeda were proven to be present there.
US Secretary of State Mike Pompeo alleged on Tuesday that al-Qaeda has a "new home base" in Iran, a claim that was immediately rebuffed by the Islamic Republic.
Pompeo said Iran has given Al-Qaeda leaders freedom of movement inside Iran, as well as safe havens and logistical support since 2015, when Iran signed a nuclear accord with world powers.
Iran denied Masri was ever in Iran and claimed that no other al-Qaeda figures were present in the country.
President-elect Joe Biden is expected to seek a return to diplomacy and has tapped Bill Burns, a widely respected former diplomat who has led secret negotiations with Iran, as Central Intelligence Agency chief.
COVID-19 survivors face lingering health issues 6 months after leaving hospital
The new study included 1,733 Covid-19 patients discharged from Jinyintan Hospital in Wuhan between January and May past year . Patients who required ventilation for COVID-19 also performed worse in the six-minute walking test than other participants.
Pompeo told a news conference at the National Press Club in Washington that he was announcing publicly for the first time that al-Masri died on 7 August previous year.
Iran, a Shiite clerical state, is ideologically opposed both to Al-Qaeda and the Islamic State group, extreme Sunni movements that are predominantly Arab, and has fought on fronts overseas against both.
Iranian Foreign Minister Mohammad Javad Zarif responded to Pompeo's remarks on Twitter, calling them "fictitious declassifications" and "warmongering lies".
Shi'ite Iran and al Qaeda, a Sunni Muslim group, have always been sectarian foes.
As he called for more action, including for the U.N. Security Council to impose sanctions on Iran, he announced sanctions on Al Qaeda leaders in Iran and a reward of $7 million for one - Muhammad Abbatay. "All 9/11 terrorists came from @SecPompeo's favorite ME destinations; NONE from Iran", he said.
The Trump administration, whose decision to walk out of the Joint Comprehensive Plan of Action (JCPOA) in 2018 has led to a reignition of Iran's nuclear ambitions and rise in Iran-U.S. tensions, reacted to this development according to predictable lines.