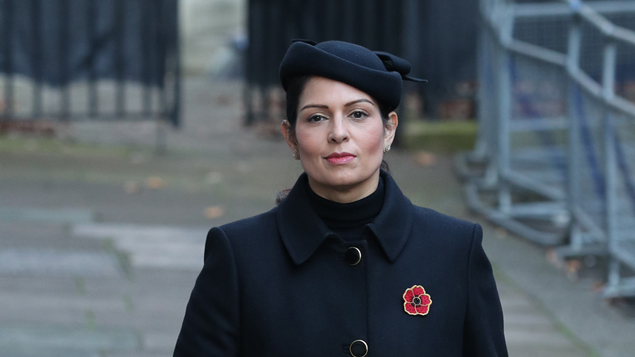 Earlier this week, the former cabinet secretary Lord Sedwill told MPs the investigation was now "with" the Prime Minister, who had discussed it with his independent adviser on ministers' interests, Sir Alex Allan.
Cummings left Downing Street last week and the prime minister grapples with divisions in his ruling Conservative Party over his COVID-19 policies.
Health Secretary Matt Hancock told the BBC that she was an "excellent Home Secretary" who had "been nothing but courteous and kind in all the dealings I've had with her".
A UK Government statement released said: "The prime minister notes Sir Alex's advice that numerous concerns now raised were not raised at the time and that the home secretary was unaware of the impact that she had".
Cabinet ministers found to have breached the ministerial code are generally expected to resign.
It added Mr Johnson is "reassured" that Ms Patel is "sorry for inadvertently upsetting those with whom she was working". It said her behaviour met the definition of bullying, though it may have been unintentional.
Publication of the investigation's findings has been delayed for months by Prime Minister Boris Johnson's office.
The Ministerial Code says that "harassing, bullying or other inappropriate or discriminating behaviour wherever it takes place is not consistent with the Ministerial Code".
He added: "My advice is that the Home Secretary has not consistently met the high standards required by the Ministerial Code of treating her civil servants with consideration and respect".
Google to integrate bank accounts in payments app
Before you jump in and start adding all your cards and bank accounts to Google Pay , I'm sure you want to make sure it's secure. For example, Google Pay powers its tailored financial "Insights" using transactions processed within the app.
But a spokesperson for Patel said that she has always denied the allegations and that there were never any formal complaints made against the Home Secretary.
She said: "I am sorry that my behaviour in the past has upset people".
He said: "It is hard to imagine another workplace in the United Kingdom where this behaviour would be condoned by those at the top".
He was also said to have criticised some Home Office officials for a lack of flexibility in taking her directions and a failure to give her better feedback. The Government should be setting an example.
It has also emerged that an official in the Department for Work and Pensions had received a £25,000 payout after she alleged that she had been bullied by then-employment minister Patel in 2015. Instead, it is one rule for Boris Johnson and his friends, another for everyone else. "Yet when one of his own ministers is found to have bullied their staff he ignores the damning report sat on his desk and instead protects them".
Dave Penman, general secretary of senior civil servants' union the FDA, said Mr Johnson's actions had undermined confidence in the whole process.
The Times newspaper claimed multiple sources inside the Home Office accused Ms Patel of "bullying" and "belittling" officials in meetings and creating an "atmosphere of fear".
Ms Patel has expressed concern at the "false" claims, and allies have described her as a "demanding" boss but not a bully.