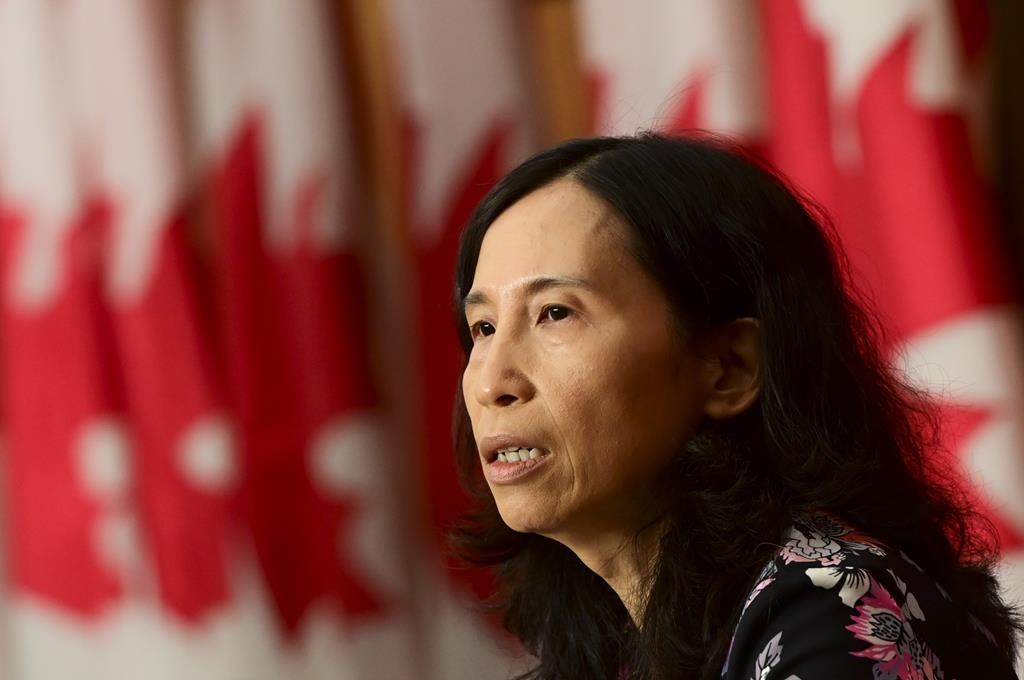 Canada's chief public health officer says there's "urgency" to bring COVID-19 infections down as new forecasts from officials show case counts have surpassed levels seen in the first wave.
Officials predict that by November 30 the total death toll could be between 11,870 and 12,120, with the total cases between 366,500 and 378,600.
If people maintain current rates of contacts, Canada is on track to hit 20,000 daily cases in the next five or six weeks.
"The strain on health systems has resulted in hospitals having to postpone important medical procedures, while critical care beds for COVID-19 patients have reached, or, are at near maximum capacity in some areas", warns Tam.
Trudeau and opposition leaders met with Tam and her deputy Dr. Howard Njoo late Thursday to discuss the new modelling.
Currently, Tam says an average of 4,800 cases are being reported daily - about a 15 per cent increase compared to last week. And there have been about 70 deaths daily, including a few deaths among people in their 30s. The majority of new cases and deaths are being reported by Ontario and Quebec.
Pfizer/BioNTech to seek emergency vaccine approval in US Friday
What does this mean? Efficacy in adults over 65 years, who are at particular risk from the virus, was over 94 percent. However, the next big challenge now lies in distribution of the vaccine doses once it gets approval from the FDA.
The data indicate that when COVID-19 was contracted in this country, the source of infection could not be identified in 32 per cent of cases.
Across Canada, deaths and hospitalizations from COVID-19 continue to mount as the second wave resurgence spreads from younger adult populations into elderly groups and more vulnerable settings, like long-term-care homes. That safer path requires that Canadians significantly reduce the number of people they come into contact with each day.
Health Minister Patty Hajdu says Canadians need to reduce their personal contacts now to protect each other.
A combined effort by individuals and public health authorities is needed, Tam said.
The percentage of people testing positive has risen above 6.5% nationally, a clear sign that transmission has increased, Tam said.
The modelling says that there are more outbreaks now, those outbreaks are larger - more than 50 cases each - and they are affecting long-term care homes. Thankfully, recovery rates remain high, around 80 per cent nationwide while the newest cases are still considered ill.