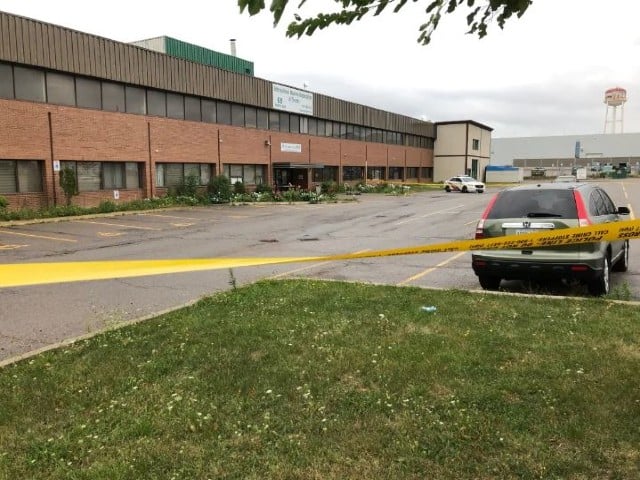 The veteran cop said that he couldn't get into specifics regarding the similarities between both killings, but confirmed that the victims were of "similar ethnicities".
Toronto Police identified the victim as Mohamed-Aslim Zafis, 58, who died after the stabbing Saturday at 8:40 p.m. outside the International Muslims Organization mosque at Rexdale Blvd. and Bergamot Ave. 27 and West Humber Trail on Monday, Sept. 7, 2020.
Rampreet (Peter) Singh, 39, was found slain near Hwy.
Lead detective Hank Idsinga says if the two homicides prove to be connected, investigators could be dealing with a serial killer. Toronto police said in a tweet that the man was stabbed in the neck.
When officers arrived, a man was found suffering from multiple stab wounds on the street in front of the home, police said.
Scheffler withdraws from U.S. Open after testing positive for COVID-19
Scheffler, who is a nominee for the 2019-20 PGA Tour Rookie of the Year, was in great form leading into the week at Winged Foot. Open but clearly the safety of the tournament and other players is paramount", Horsfield said in a message posted to Twitter .
When asked over the weekend if police were investigating the death of Zafis as a possible hate crime, officers said they are not ruling out that possibility, but, at this time, the information they have does not suggest that.
Because the incidents took place within such close proximity to each other, police are not ruling out the possibility that they could be linked.
"I don't want to raise any fear or any panic, I just want people to be aware that this is something that we're looking at, the possibility that these are connected". He was last seen wearing a black hoodie and dark trousers.
Security footage of the suspect, who fled on foot, has been posted on our website. "We need people to be aware of their surroundings".
Police urge anyone with information to call them at 416-808-7400.