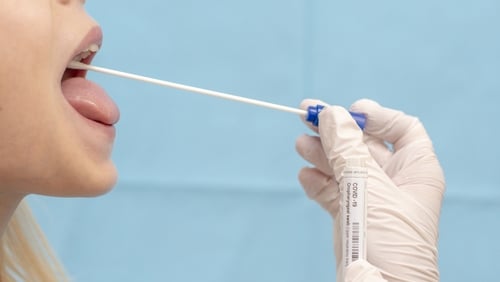 The stark warning was delivered at yesterday's Covid-19 Department of Health briefing where, in a major setback, three new deaths from the virus in recent days were announced.
Dr Ronan Glynn said the cases in in the capital are largely linked to transmission in the home and warned that gatherings such as communions, parties and christenings "need to be stopped" for the coming weeks.
The HSE is working to identify any contacts the patients may have had to provide them with information and advice to prevent further spread. While spikes in the two cities are causing concern, Martin said that "there haven't been any recommendations from NPHET on restrictions for Dublin and Limerick at the moment".
"But there is a message here and it goes back to a common message I suppose over many weeks and months, which is we want people to be able to socialise; we want people to be able to get outdoors and play sport", he said.
"Its reproduction number in Dublin appears to be around 1.4". We are seeing increasing case numbers in Dublin, growing close to 5% per day.
Tropical Storm Paulette continues its journey west
The latest update form the NHC mentioned Paulette could briefly become a hurricane despite the shear in the storm's area. Little change in strength is forecast to take place today and the storm is expected to weaken on Thursday and Friday.
The West Suburban region (DuPage and Kane counties) has seen four days of positivity increases and three days of hospital admission increases, an increase in both metrics.
The next threshold in the Department of Health reporting is 500 cases per 100,000.
The Tánaiste said the rate in Dublin is lower than that of Kildare when a localised lockdown was imposed.
There were 5 new cases in the period for children age 9 or under, or 3 percent of the total.
A total of 307 new Covid-19 cases were reported across Ireland yesterday, with Dublin accounting for 182 of them. This compares with 99 new cases in Dublin North Central and 54 in Dublin South.