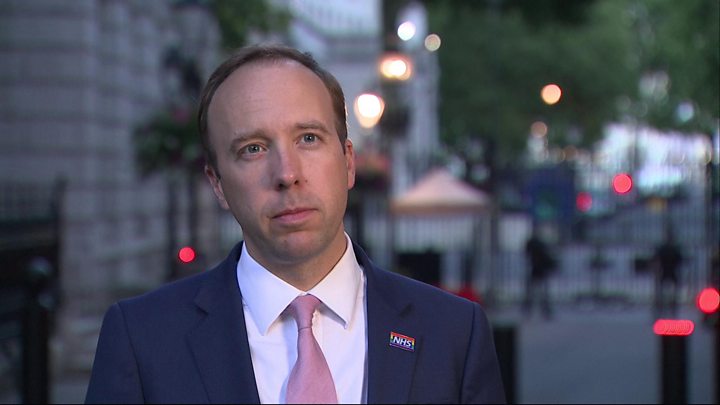 The rules affect 4.5 million people across Greater Manchester, parts of east Lancashire and West Yorkshire, where the government said there had been a growing number of Covid-19 cases.
The new measures came into force nearly immediately after the restrictions were announced, amidst fears of a second wave in parts of Europe.
News that the reopening of English casinos, bowling alleys and ice rinks would be postponed came today in a press conference hosted by Prime Minister Boris Johnson.
Some four million people will be affected by the restrictions across parts of northern England, as the region faces a rise in the number of Covid-19 infections, according to the British health minister Matt Hancock.
Greater Manchester mayor, Andy Burnham, said he agreed with the health secretary.
"We have gone from a falling rate of cases in almost all of our boroughs last week to a rising rate in nine out of ten affecting communities across a much wider geography".
Residents will only be able to visit public places such as pubs and restaurants with people from their own household.
COVID-19 contact tracing app now available
The more people who download the app, the more effective it will be in stopping the spread of COVID-19. COVID Alert uses Bluetooth, to share anonymous, randomly generated codes with other app users nearby.
Labour leader Keir Starmer said on Twitter: "Announcing measures affecting potentially millions of people late at night on Twitter is a new low for the government's communications during this crisis". Areas affected by the latest lockdown have significant Muslim populations.
Hancock told the BBC that the government had taken the "targeted" action based on information gathered from contact tracing, which he said showed that "most of the transmission is happening between households visiting each other, and people visiting relatives and friends".
Hancock said "my heart goes out to the Muslim communities in these areas because I know how important the Eid celebrations are".
Johnson, who earlier this week warned of a "second wave" of cases in Europe, added that Britain "cannot be complacent" about increasing infection numbers.
The measures are the second batch of regional restrictions imposed to try to curb a second wave of the virus in Britain, following a stricter local lockdown in the central England city of Leicester.
Britain's official virus death toll stands at 45,999 but is believed to be as high as 65,000 if excess deaths are used as a guide.